Toyota RAV4 Service Manual: Door lock position circuit
Description
This circuit detects the state of the door lock detection sensor and sends it to the main body ecu.
Wiring diagram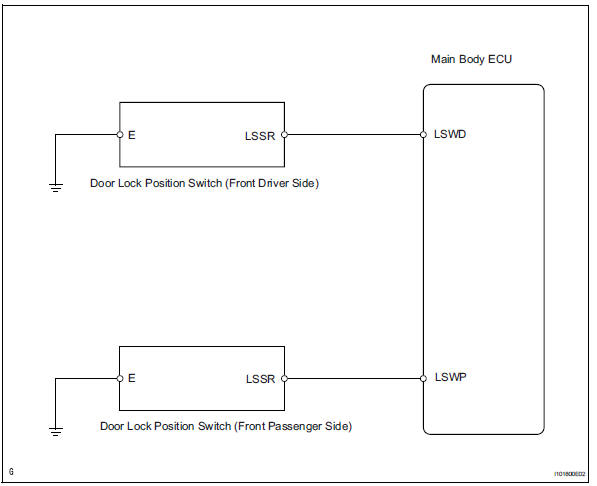 Inspection procedure
Read value of intelligent tester (door lock position)
Connect the intelligent tester (with can vim) to the dlc3.
Turn the ignition switch to the on position and press the intelligent tester main switch on.
Select the items below in the data list, and read the displays on the intelligent tester.

Ok: condition sign can be displayed.


Inspect front door lock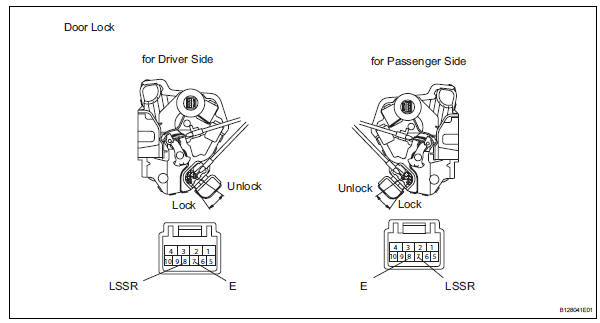 Remove the front door lock (driver side or passenger side).
Measure the resistance of the door lock.
Standard resistance: front door lock (for driver side)

Front door lock (for passenger side)



Check wire harness (main body ecu - door lock and body ground)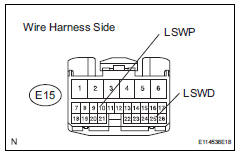 Disconnect the e15 main body ecu connector.
Measure the resistance of the wire harness side connector.
Standard resistance: front door lock (for driver side)

Front door lock (for passenger side)



Replace instrument panel junction block (main body ecu)