Toyota RAV4 Service Manual: Low pitched horn
Components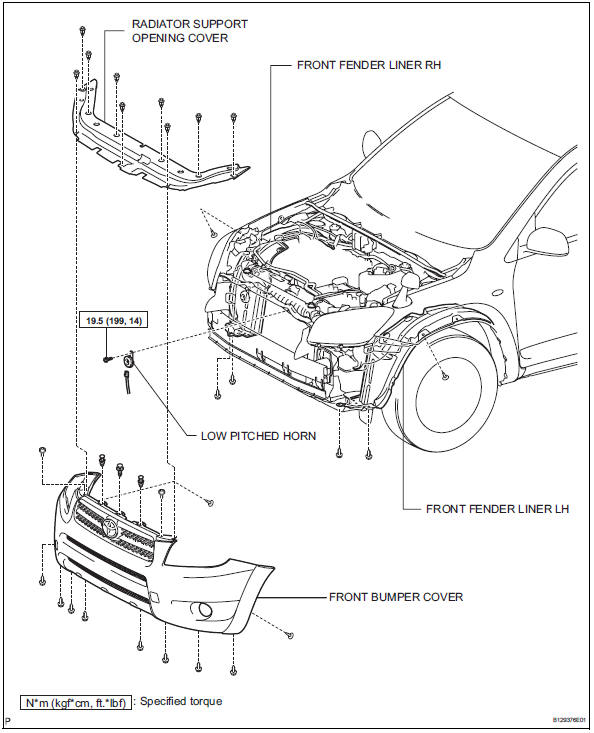 Removal
Remove radiator support opening cover (see page et-4)
Remove front fender liner lh (see page et-4)
Remove front fender liner rh (see page et-4)
Remove front bumper cover (see page et-5)
Remove low pitched horn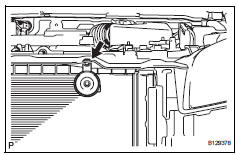 Disconnect the horn connector.
Remove the bolt and horn.
Inspection
Inspect low pitched horn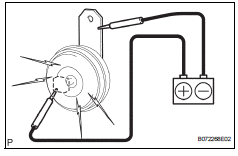 Apply battery voltage to the horn and check the operation of the horn.
Ok

If the result is not as specified, replace the horn.
Installation
Install low pitched horn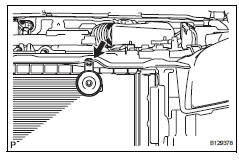 Place the stay onto the baffle part of the radiator support upper, and then install the horn with the bolt.
Torque: 19.5 N*m (199 kgf*cm, 14 ft.*Lbf)
Connect the horn connector.
Install front bumper cover (see page et-11)
Install front fender liner rh (see page et- 12)
Install front fender liner lh (see page et- 12)
Install radiator support opening cover (see page et-12)