Toyota RAV4 Service Manual: Disassembly
Remove generator pulley with clutch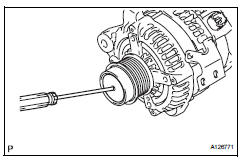 Remove the cap from the pulley.
Using a screwdriver, puncture the center of the cap and pry it off.
Notice:
Do not reuse the cap.
Install sst to the pulley and vise as shown in the illustration.
Sst 09820-63020
Mount sst (a) in a vise.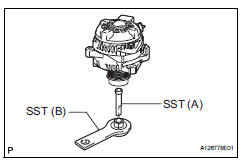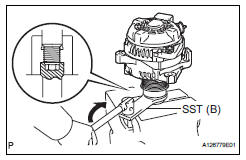 Turn sst (b) clockwise to loosen the pulley.
Remove the pulley.
Remove generator brush holder assembly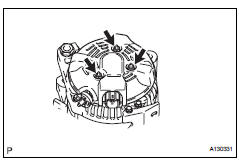 Remove the 3 nuts and generator rear end cover.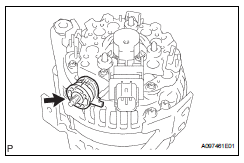 Remove the terminal insulator.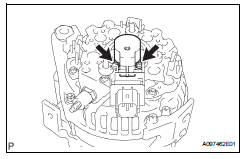 Remove the 2 screws and generator brush holder.
Remove generator rotor assembly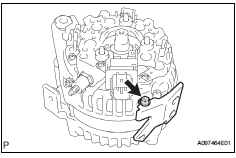 Remove the bolt and cord clip.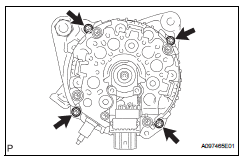 Remove the 4 bolts.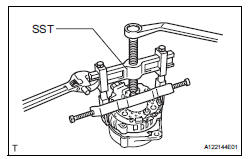 Using sst, remove the coil.
Sst 09950-40011 (09951-04020, 09952-04010, 09953-04020, 09954-04010, 09955-04071, 09957-04010)
Remove the washer.
Remove the generator rotor.