Toyota RAV4 Service Manual: Ignition coil
Components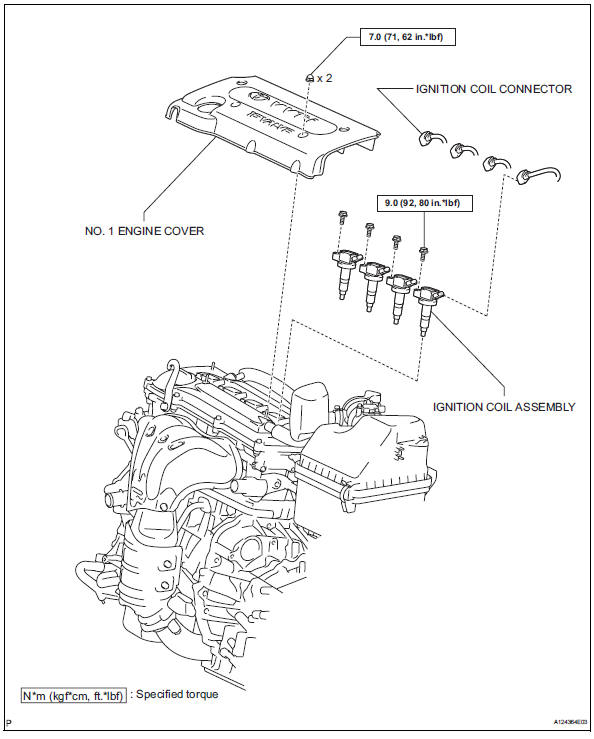 Removal
Disconnect cable from negative battery terminal
Caution:
Wait at least 90 seconds after disconnecting the cable from the negative (-) battery terminal to prevent airbag and seat belt pretensioner activation.
Remove no. 1 Engine cover (see page es-410)
Remove ignition coil assembly
Disconnect the 4 ignition coil connectors.
Remove the 4 bolts and 4 ignition coils.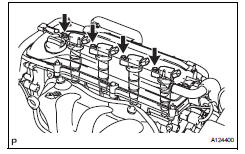 Installation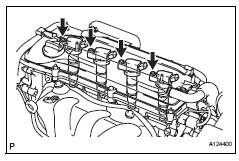 Install ignition coil assembly
Install the 4 ignition coils with the 4 bolts.
Torque: 9.0 N*m (92 kgf*cm, 80 in.*Lbf)
Connect the 4 ignition coil connectors.
Install no. 1 Engine cover (see page es-414)
Connect cable to negative battery terminal