Toyota RAV4 Service Manual: Precaution
Inspection procedure for vehicle involved in accident
Perform the zero point calibration and sensitivity check if any of the following conditions apply.
The occupant classification ecu is replaced.
Accessories (seat cover etc.) Are installed.
The front passenger seat is removed from the vehicle.
The passenger airbag on/off indicator (off) comes on when the front passenger seat is not occupied.
The vehicle is brought to the workshop for repair due to an accident or a collision.
Notice:
When a vehicle involved in an accident is brought into the workshop for repair, check the flatness of the floor where the front passenger seat is mounted. If the flatness is not within +- 3.0 Mm (+-0.118 In.), Adjust it to the specified range.
Parts location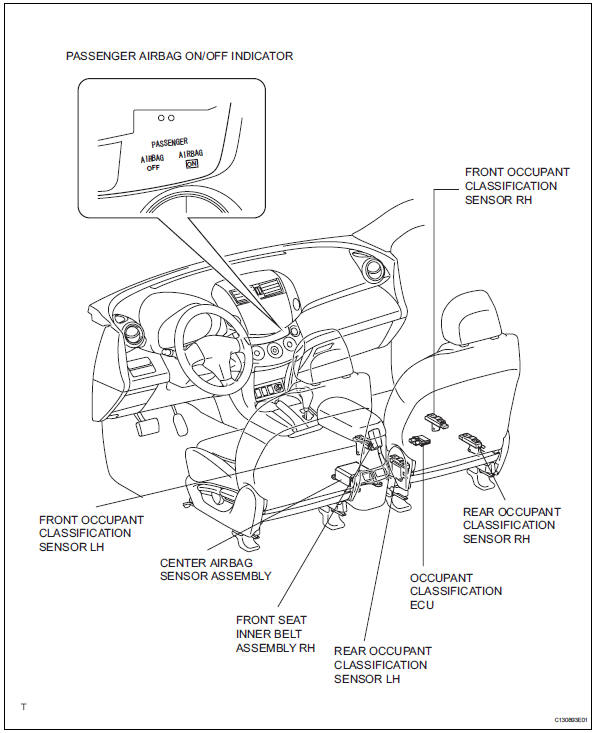 System diagram