Toyota RAV4 Service Manual: Slip indicator light remains on
Description
The slip indicator blinks during vsc and/or trc operation.
When the system fails, the slip indicator comes on to warn the driver.
For 2wd: with auto lsd switch on, when the hydraulic brake booster is at a high temperature, the slip indicator illuminates.
Wiring diagram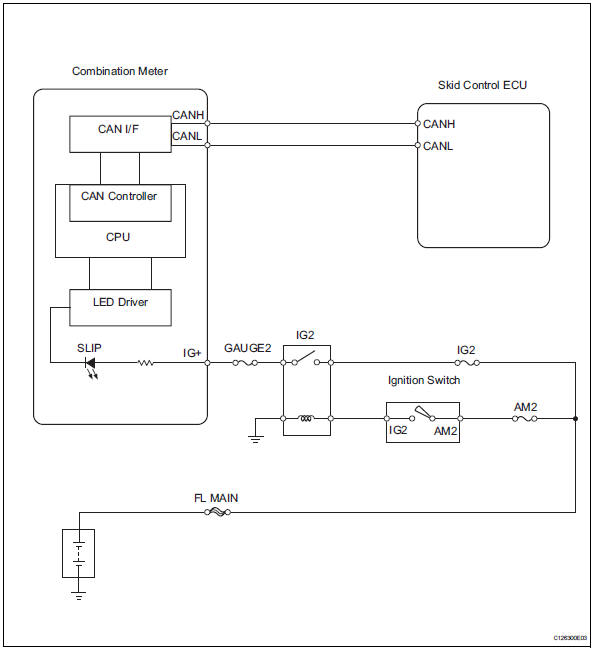 Inspection procedure
Notice:
When replacing the abs and traction actuator, perform the zero point calibration (see page bc- 24).
Check can communication system
Check if the can communication system dtc is output (see page ca-34).
Result



Check skid control ecu connector
Check if the skid control ecu connector is securely connected.
Ok: the connector is securely connected.


Check combination meter
Check the combination meter (see page me-15).


Replace abs and traction actuator assembly