Toyota RAV4 Service Manual: Tc and cg terminal circuit
Description
Dtc output mode is set by connecting terminals 13 (tc) and 4 (cg) of the dlc3. The dtcs are indicated by the blinking of the tire pressure warning light.
Wiring diagram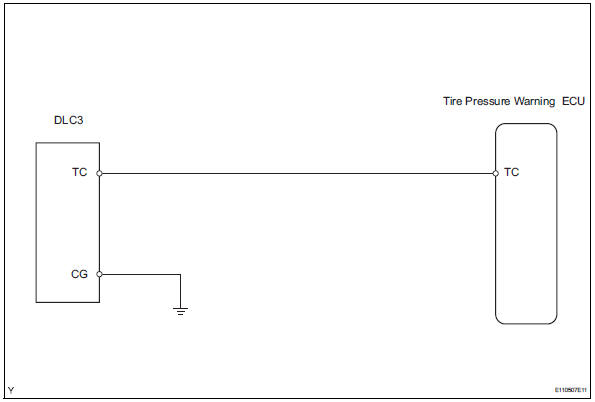 Hint:
When each warning light continues blinking, a ground short in the wiring of terminal tc of the dlc3 or an internal ground short in each ecu may have occurred.
Inspection procedure
Notice:
It is necessary to register an id code after replacing the tire pressure monitor valve and/or the tire pressure warning ecu (see page tw-9).
Check wire harness (dlc3 - ecu)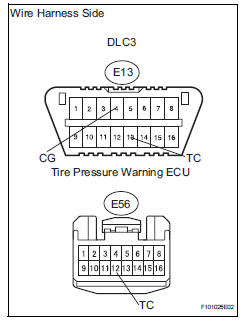 Disconnect the e13 dlc3 connector.
Disconnect the e56 ecu connector.
Measure the resistance of the wire harness side connectors.
Standard resistance



Proceed to next circuit inspection shown in problem symptoms table