Toyota RAV4 Service Manual: Vehicle speed signal error (test mode dtc)

Description
The tire pressure warning ecu receives a speed signal from the combination meter. This dtc is stored upon entering test mode, and cleared when a vehicle speed signal of 12 mph (20 km/h) is detected for 3 seconds or more. The dtc is output only in test mode.

Wiring diagram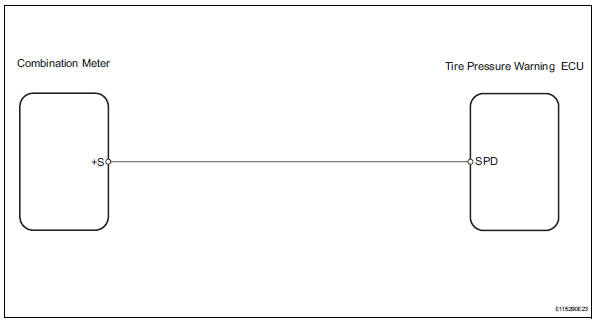 Inspection procedure
Notice:
It is necessary to register an id code after replacing the tire pressure warning valve and transmitter and/or the tire pressure warning ecu (see page tw-9).
Read value of intelligent tester (vehicle speed)
Check the data list for proper functioning of the vehicle speed signal.

Ok: indicates actual speed.


Check wire harness (ecu - meter)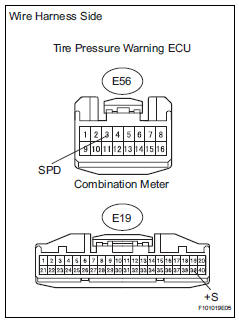 Disconnect the e56 ecu connector.
Disconnect the e19 meter connector.
Measure the resistance of the wire harness side connectors.
Standard resistance



Check tire pressure warning ecu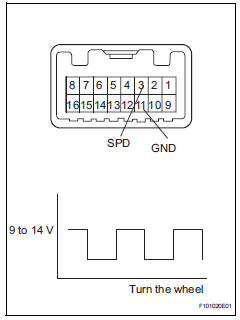 Measure the voltage of the connector.
Standard voltage

Hint:
As the vehicle speed (wheel revolution speed) increases, a cycle of the waveform narrows.


Replace tire pressure warning ecu