Toyota RAV4 Service Manual: Ecm communication stop mode (2006/01- )
Description

Wiring diagram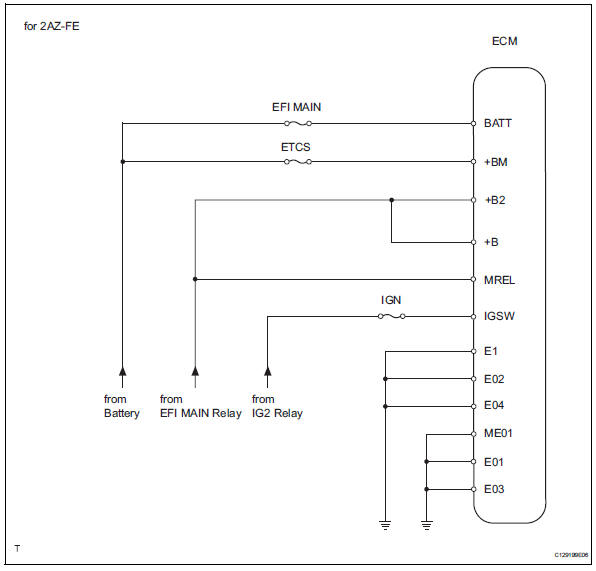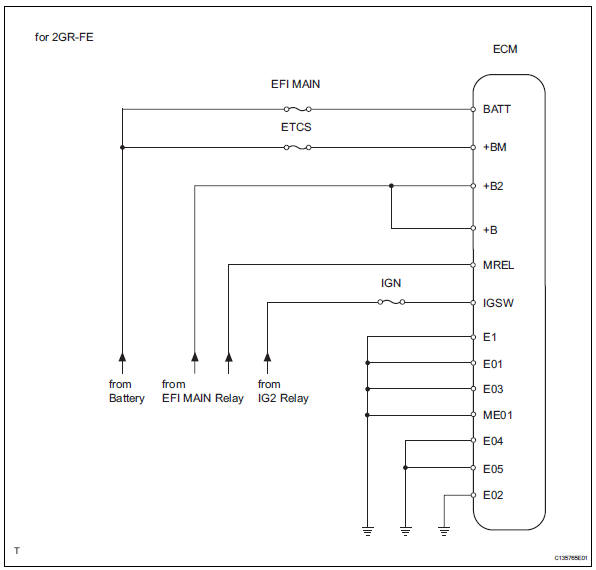 Inspection procedure
Notice:
Turn the ignition switch off before measuring the resistances of the main wire and branch wire.
After the ignition switch is turned off, check that the key reminder warning system and light reminder warning system are not in operation.
Before measuring the resistance, leave the vehicle as is for at least 1 minute and do not operate the ignition switch, any other switches or the doors. If doors need to be opened in order to check connectors, open the doors and leave them open.
Hint:
Operating the ignition switch, any switches or any doors triggers related ecu and sensor communication with the can, which causes resistance variation.
Check wire harness (ecm - battery and body ground)
Disconnect the a9 and b30 ecm connectors.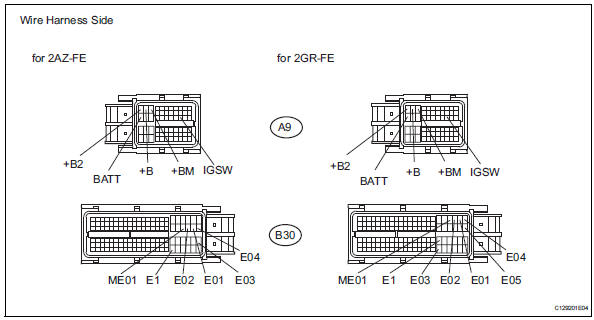 Measure the resistance of the wire harness side connector.
Standard resistance: for 2az-fe

For 2gr-fe

Measure the voltage of the wire harness side connector.
Standard voltage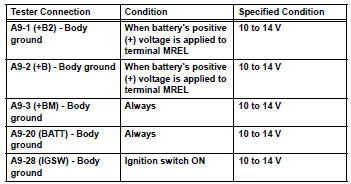 Replace ecm