Toyota RAV4 Service Manual: Antenna coil open / short

Description
The transponder key coil receives key code signals from the transponder chip in the key grip. The coil built into the transponder key amplifier amplifies the key code signals and outputs the signal to the transponder key ecu.

Wiring diagram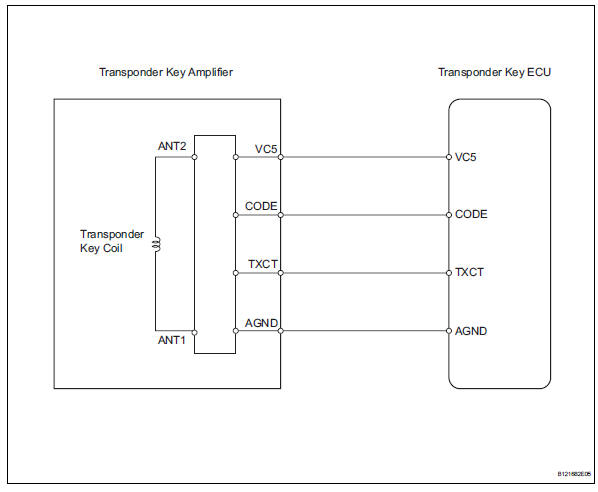 Inspection procedure
Read value of intelligent tester (transponder key coil)
Connect the intelligent tester (with can vim) to the dlc3.
Turn the ignition switch on with a key that cannot start the engine.
On the intelligent tester, enter the following menus: diagnosis / obd/mobd / immobiliser / data list / antenna coil. Read the result.

Ok: normal (transponder key coil is normal) appears on the screen.


Check wire harness (transponder key ecu - transponder key amplifier)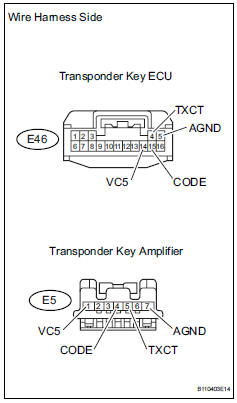 Disconnect the e46 ecu connector.
Disconnect the e5 amplifier connector.
Measure the resistance of the wire harness side connectors.
Standard resistance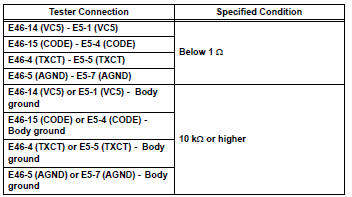 Replace transponder key amplifier