Toyota RAV4 Service Manual: Pig power supply voltage malfunction

Description
When a problem occurs in the system, the power source relay circuit is shut off to stop the power assist.

Wiring diagram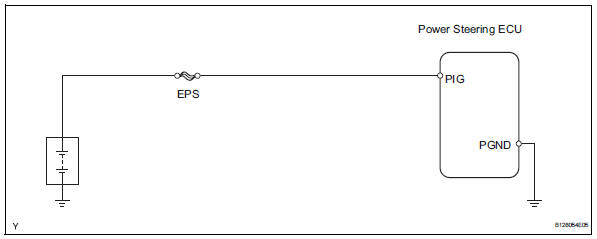 Inspection procedure
Read value of intelligent tester (pig power supply)
Connect the intelligent tester (with can vim) to the dlc3.
Turn the ignition switch on.
Select the item "pig supply" in the data list and read the value displayed on the intelligent tester.
Power steering ecu



Check wire harness (battery - power steering ecu)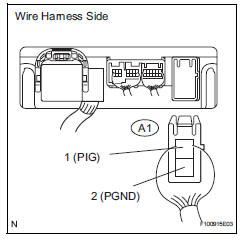 Disconnect the a1 power steering ecu connector.
Measure the voltage of the wire harness side connector.
Standard voltage



Replace power steering ecu