Toyota RAV4 Service Manual: Only rear door lh lock / unlock functions do not operate
Description
The main body ecu receives lock / unlock switch signals and activates the door lock motor accordingly.
Wiring diagram

Inspection procedure
Inspect rear door with motor lock assembly lh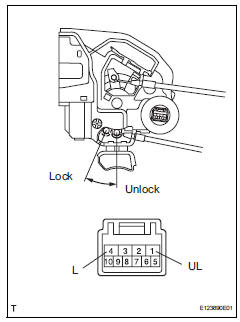 Apply the battery voltage to the door lock motor and check the operation of the door lock motor.
Ok



Check wire harness (door lock - ecu)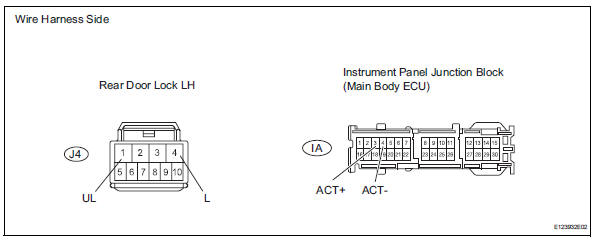 Disconnect the j4 door lock connector.
Disconnect the ia junction block connector.
Measure the resistance of the wire harness side connectors.
Standard resistance



Replace instrument panel junction block (main body ecu)