Toyota RAV4 Service Manual: Ts and cg terminal circuit
Description
If the vehicle is stationary during sensor check mode, speed sensor malfunctions cannot be detected. The vehicle must be driven for speed sensor malfunctions to be detected.
Hint:
Change to sensor check mode by connecting terminals tc and cg of the dlc3, and turning the ignition switch from off to on.
Wiring diagram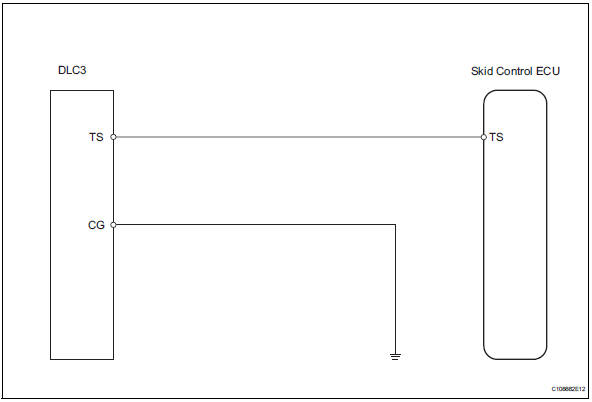 Inspection procedure
Check wire harness (dlc3 - skid control ecu and body ground)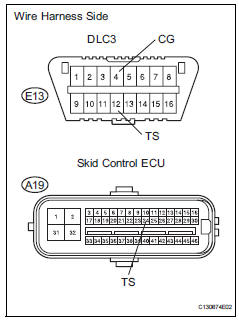 Disconnect the a27 ecu connector.
Measure the resistance of the wire harness side connectors.
Standard resistance



Replace abs and traction actuator assembly