Toyota RAV4 Service Manual: Diagnostic trouble code chart (2006/01- )
Hint:
When the air conditioning system functions properly, dtc b1400/00 is output.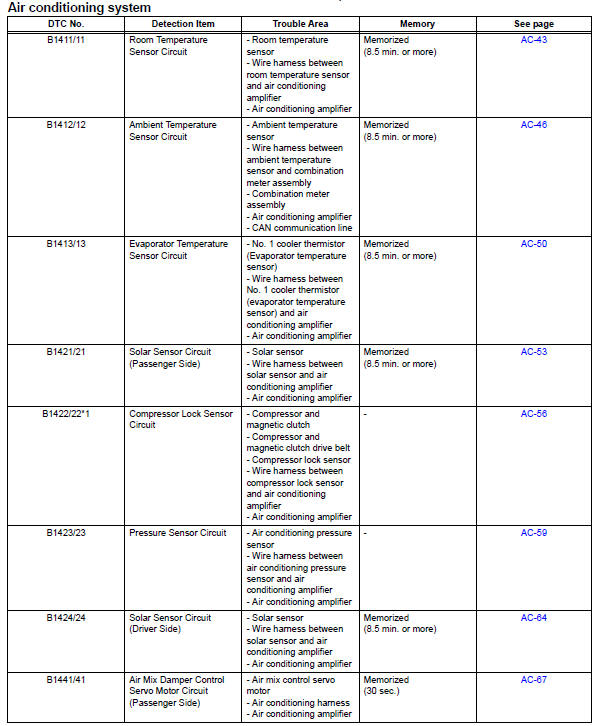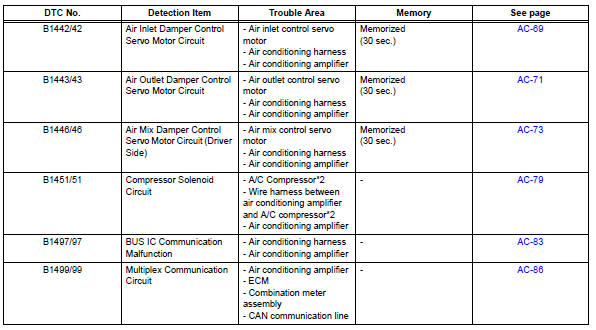 Hint:
*1: Dtc b1422/22 (compressor lock sensor circuit) is indicated only for a currently occurring malfunction for 2grfe.
To confirm dtc b1422/22, perform the following steps:
With the ignition switch on, enter the dtc check mode.
Press the r/f (recirculation/fresh) switch to enter actuator check mode, and set the operation to step no. 3.
Press the auto switch to return to dtc check mode.
The dtc is displayed after approximately 3 seconds.
*2: Compressor and pulley for 2az-fe, compressor and magnetic clutch for 2gr-fe