Toyota RAV4 Service Manual: Diagnostic trouble code chart
Hint:
Parameters listed in the chart may be different than your readings depending on the type of instrument and other factors.
If any dtcs are displayed during a check mode dtc check, check the circuit for the dtcs listed in the table below. For details of each dtc, refer to the page indicated.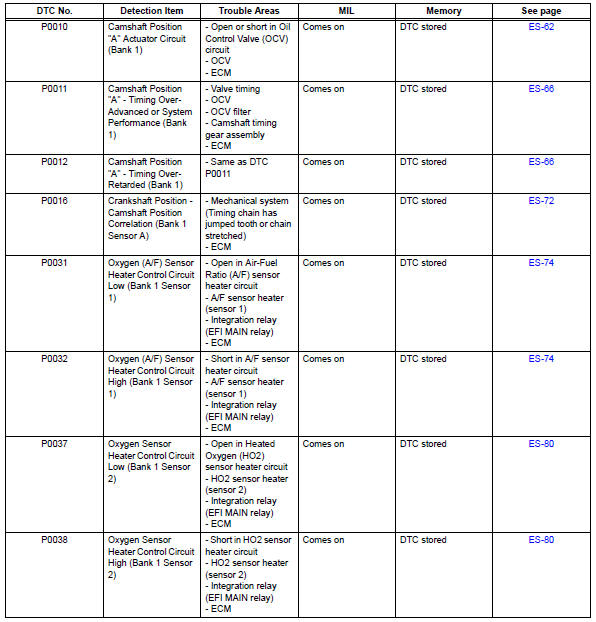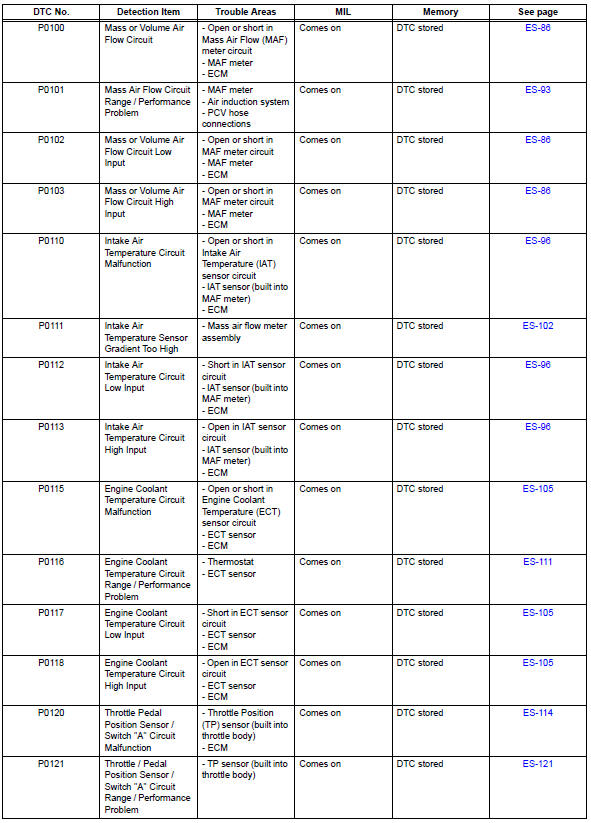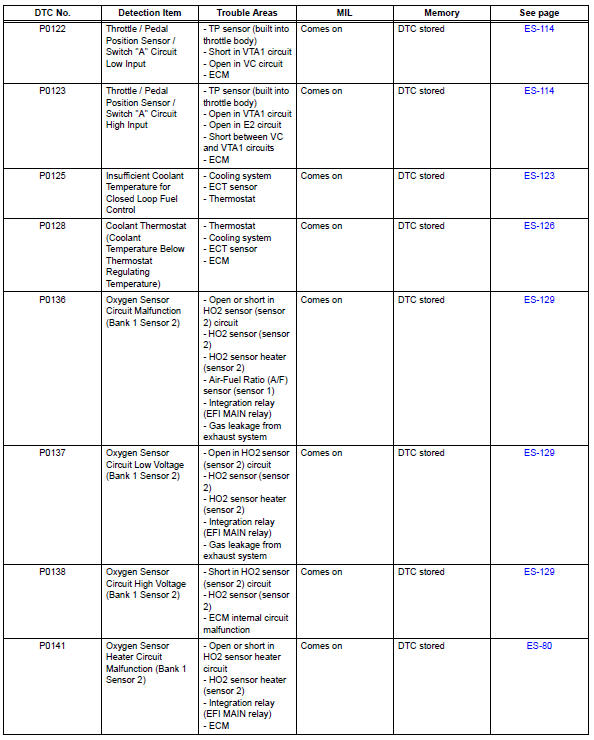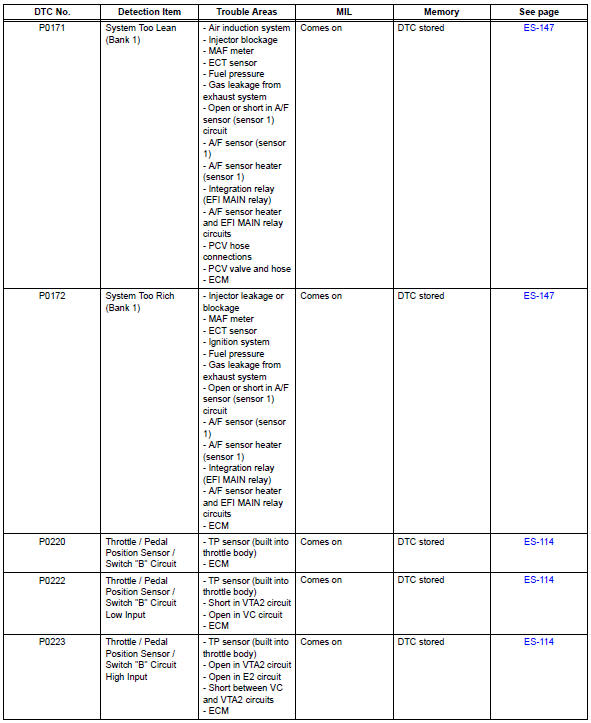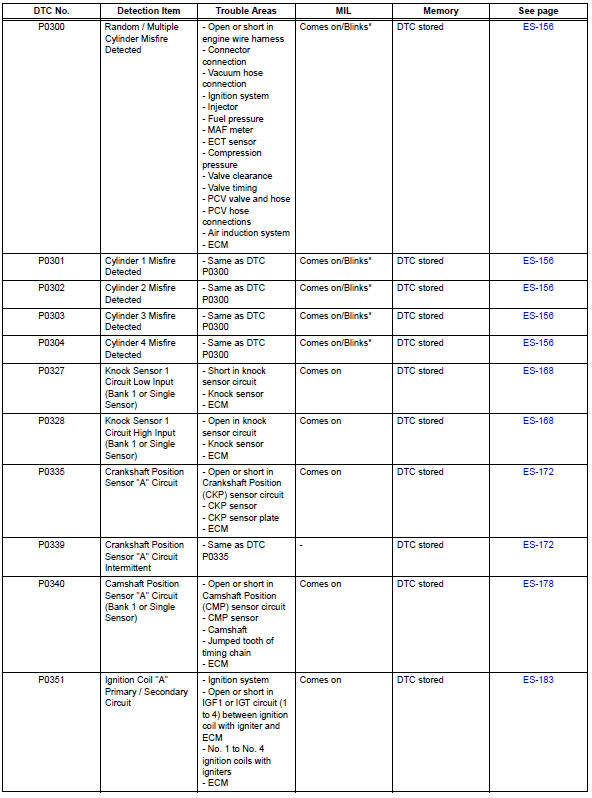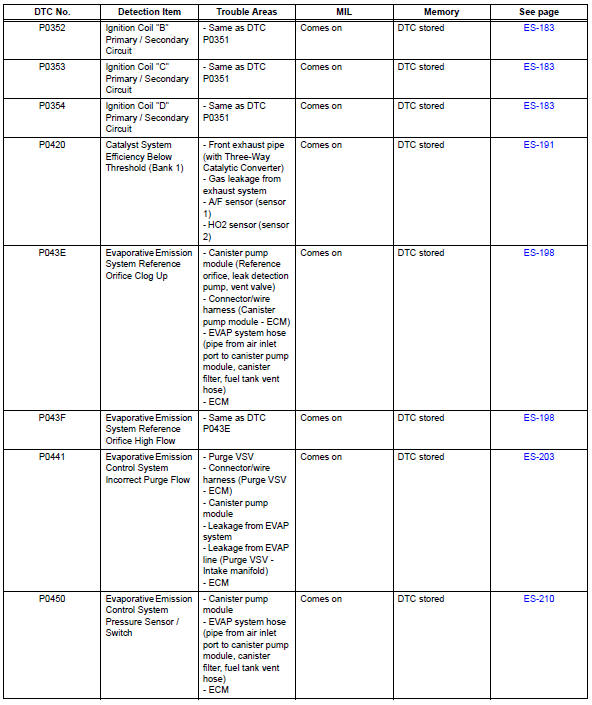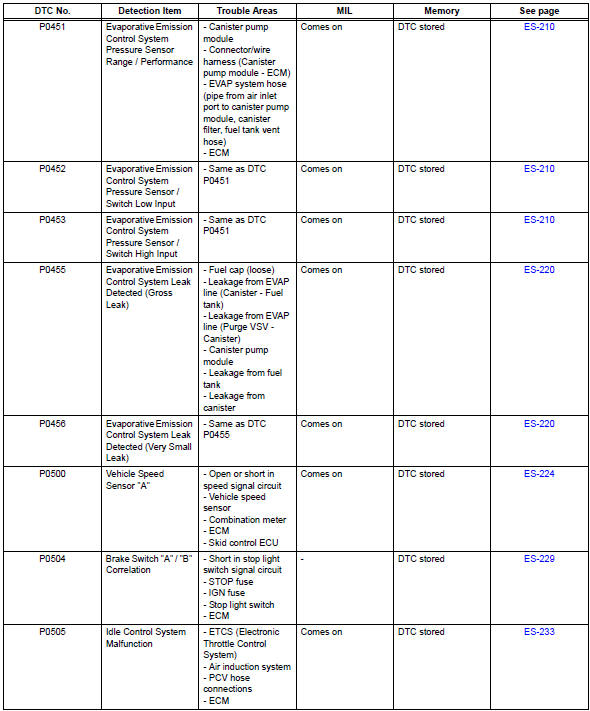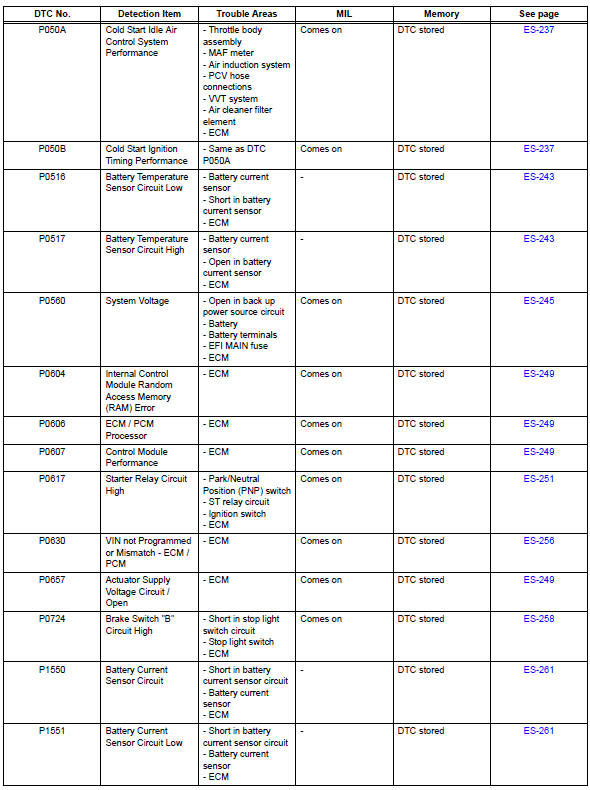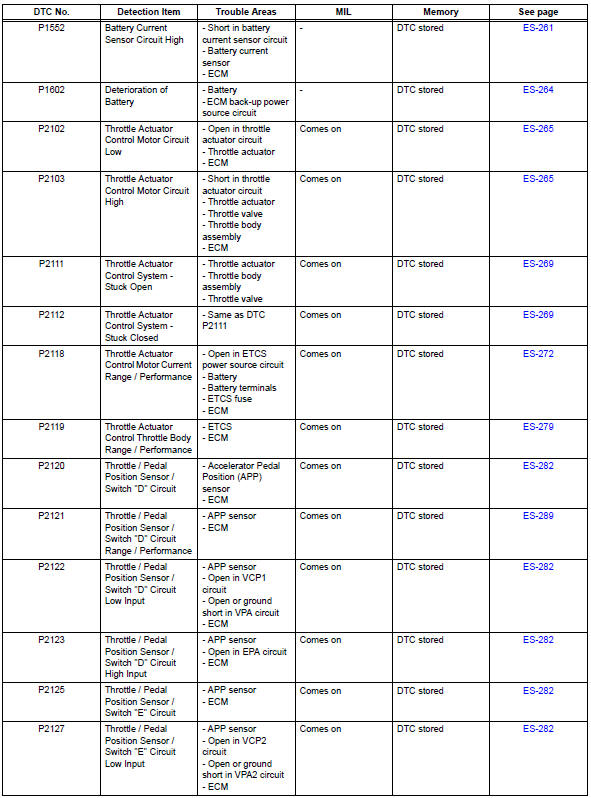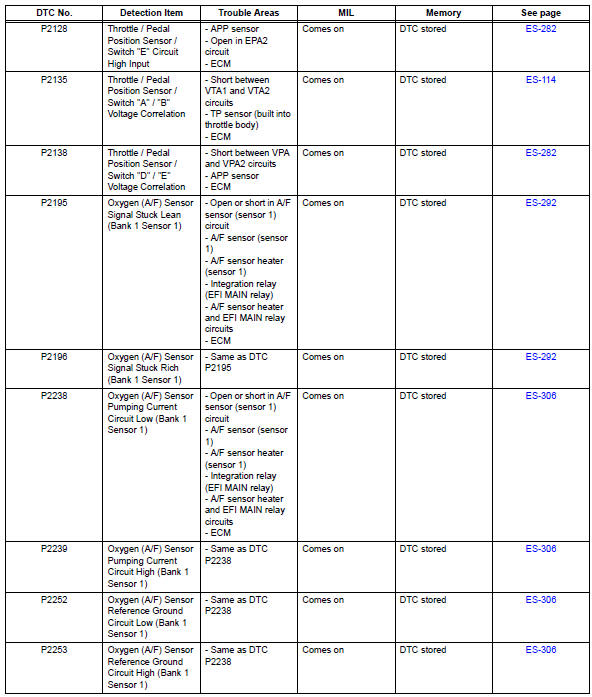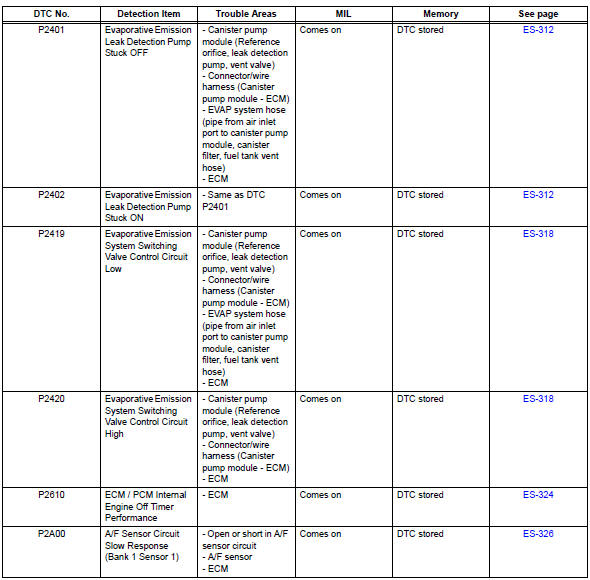 Hint:
*: Mil flashes when a catalyst damaged misfire is detected.